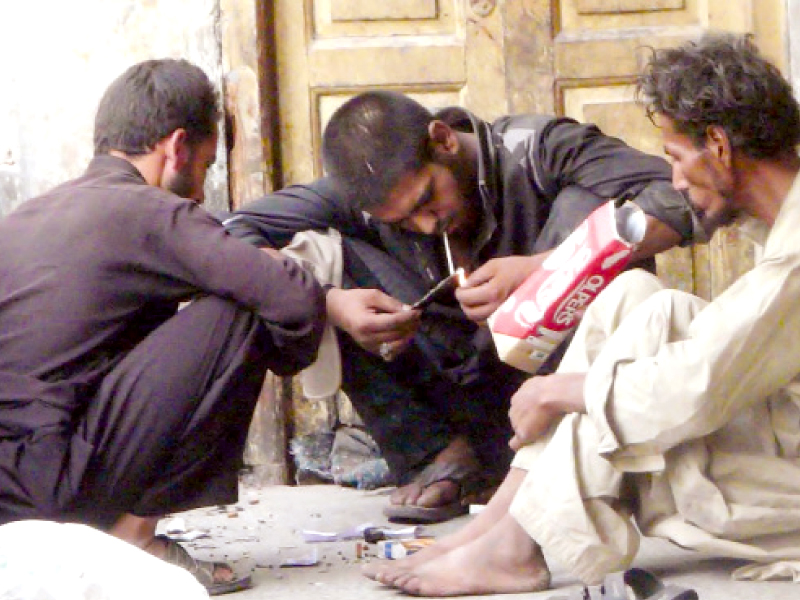 "Political instability breeds drug addiction"
LAHORE:

Experts from the anti-drugs and narcotics campaign have said that drug use has increased among young people due to the country's political and economic instability, but we remain silent.
They also pointed out that a new trend of drug abuse in educational institutions was on the rise and that it was necessary to take measures to curb the threat.
Experts also pointed out that children are asking their parents why young people are using drugs on the streets, sidewalks and parks of the provincial capital. Drug Advisory Training Hub (DATH) Director Syed Zulfiqar Husain was speaking at a one-day drug use prevention training workshop organized by the Drug Advisory Training Hub (DATH) and YOCFAN .
Various university students participated in the training workshop.
Dr. Ikramul Islam, Monitoring and Evaluation Officer, also spoke on this occasion. Vice President Adeel Rashid and Coordinator Syed Mohsin were also present on the occasion. Hussain said a smoke-free and drug-free campus was a unique intervention to protect students from drugs around the world.
"Teachers, students and non-teaching staff can play a vital role in addressing substance abuse in educational settings."
Published in The Express Tribune, July 29e2022.